Checklist Before You Visit the Dealer
This is a great time to start researching your new vehicle and have all your ducks in a row so, when you're ready to buy, your financing will be in order, your research completed and your best deal in hand.
Determine How Much You Can Spend
Create a budget. According to most financial planners, a monthly auto payment should be no more than 20% of your gross monthly income. Get your loan pre-approved at the credit union before you shop.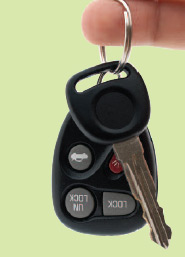 Research Online
The internet is a great resource, but we also partner with MVCP for the best deals around. You can also check out information regarding the United Buyers Service (UBS) at our office.
Set Your Price
Figure out the cost for vehicle options and subtract any rebates or incentives currently offered for a new vehicle. Used or Certified Pre-owned vehicles are also a smart option. If you have a trade-in, find out how much it's worth by checking the Kelly Blue Book value at www.kbb.com.
Negotiate
Negotiate up from invoice, not down from Manufacturer's Suggested Retail Price (MSRP) or "sticker" price on a new vehicle. On a used vehicle, negotiate up from wholesale value, not down from retail value.
Credit Union Financing Is Usually Your Best Bet
Don't be fooled by 0% or low–interest-rate financing. Often, these rates are available to the buyer in lieu of any rebates on the vehicle. It's usually one or the other…not both. The general rule of thumb is to take the savings up front, because if you sell or trade in the car before the term is up, then you haven't really maximized the full 0% savings you thought you were getting up front.
Test Drive
Don't ever buy a car without taking a test drive (in the vehicle you are planning to purchase), even with a new vehicle! With a used vehicle, we recommend that you request a conditioning report and have your own mechanic inspect the vehicle. Some dealers now call these conditioning reports "certification." A certified used vehicle is usually a little more expensive, but can include a warranty and special financing terms.