Understanding Doublespeak in Car Dealerland
In the market for a new car? Before you hit the dealership, remember that a savvy buyer knows the lingo before he or she goes. We like for our members to be informed and ready to bargain, but not to be taken advantage of. Whatever it is that lures you into a particular  dealership — a newspaper  or radio ad, for example — it's wise to have a healthy dose of skepticism before you go. "If it sounds too good to be true…" You know the rest. Here are a few tricks to be on the lookout for: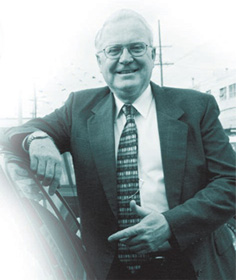 Zero-percent financing:
In tiny print, you'll find a phrase  such as: "With approved credit,'' or "All financing subject to credit approval.'' To qualify for zero- percent financing, you must have a high FICO credit score, which means 700 or above.
"$4,000  for your trade no matter what the condition":
If the dealer is paying you too much for your trade-in, this amount and more will be added to the price of the new car. And your negotiating power just went out the window. The best defense? Become aware of the value of your car through the Kelley Blue Book and Edmunds websites — www.kbb.com and www.edmunds.com.
"Buy it now for just $189 a month":
Plug in just about any figure you like, because no matter what the total price of the car is, you can make your payments come out to any figure just by juggling the amount you put down and the terms of the loan. The $189 deal could also be a lease amount, which involves annual mileage restrictions and money down at the beginning or end of the lease. (Really small print may even specify a HUGE down payment.) For an offer with nothing down, if you don't have excellent credit, the payments will likely be higher. That fabulous price may pertain to only one car on the lot…which may be stripped, that is, without any of the options most people want.
"We'll pay off your old car no matter how much you owe":
Let's say you owe $8,000 on your present car and it's worth only $3,000. When the dealer says it will pay off your old car, forget about $8,000 being deducted for your trade; instead, it means the dealer may add the $8,000 to the cost of your new car. It gets even worse: Because the new lender (a financial institution or finance company, but not the credit union) is fully aware that the amount being financed exceeds the value of the new car, your loan will be treated as an unsecured loan and will carry a significantly higher interest rate.