Improve Your Credit Score for Better Rates!
Your credit score is an important number that lenders use in order to determine whether or not to extend credit to you. Often, the interest rate and terms of the credit or loan are also based on your score. So, the lower the score, the less likely you are to be approved for the best rates on loans…or to be approved at all. Your score consists of the following: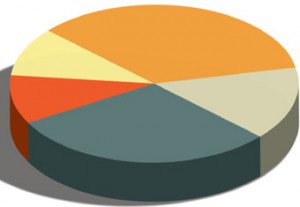 Payment History – 35%
Total Amounts Owed – 30%
Length of Credit History – 15%
New Credit – 10%
Type of Credit in Use – 10%
You CAN improve your credit score this year! Here are a few ways to do so:
Make payments on time – Most important! Even 30 days late will show up on your credit report and impact your score.
Keep your total debt load under control – Stop borrowing and work towards lowering the balance.
Keep old accounts open – Even if you are not using an old credit line, remember that length of credit affects your credit score, so you don't want to close that line. Plus, if you close that line, your debt ratio will increase because you lowered your available credit.
Be careful when opening new accounts – Shopping for credit? Do so in a relatively short amount of time, because you don't want to have your report show that you are constantly looking for credit.
Finally, come see us for recommendations. If you don't know which cards to tackle first, we may be able to help. We may also be able to consolidate your debt into one more manageable payment.