Auto Loans
Competitive low rates for new and used automobiles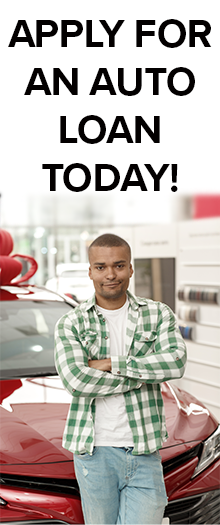 When it comes to auto loans, our rates simply can't be beat! We've kept your best interest at heart by keeping our new and used auto loan rates extremely low, while still offering 100% financing.
Most financial institutions will increase your rate with a longer term, but not here. Whether you take out a 36-month loan, 48-month loan or 60-month loan, you'll enjoy the same great, low rate.
To apply for an auto loan, apply online through online banking. If you are not a online banking subscriber, please complete a Loan Application Form and return it by fax to (301) 735-8367, by mail to Census Federal Credit Union, 4600 Silver Hill Road, Room 1K250, Washington, DC 20233, or in person to our branch office. If you do wish to subscribe to online banking, please click here.
Type
Features
Term-APR
New Autos
100% Financing
36 Months – 3.95%
100% Financing
48 Months – 3.95%
100% Financing
60 Months – 3.95%
Used Autos
(2020-2023)
100% Financing
36 Months – 4.45%
100% Financing
48 Months – 4.45%
100% Financing
60 Months – 4.45%
Used Autos
(2017-2019)
100% Financing
48 Months – 4.95%